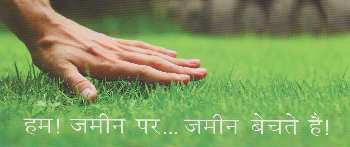 Kanpur, known to be the city of mannerism and tehzeeb is attracting growing fondness of people from across India. This little city in Uttar Pradesh has been a part of a number of Bollywood flicks that has added to its growing popularity among the real estate seekers. Many people have loved the vibe that has been showcased in these movies about Kanpur but that's not all. There are a number of things that are attracting people to Kanpur.
It is one of the oldest cities in Uttar Pradesh and is known for its culture and its traditions. The historic presence of the city is also a very popular reason why people love to buy a residential plot for sale in Kanpur. In fact, the city has also seen rapid industrialization. There are many industrialized regions in the state. Despite the rapid development and industrialization, many people are still moving to Kanpur for its excellent residential areas. If you are also planning to buy a budget residential plot for sale in Kanpur, here are some of the reasons that will make you fall in love with the city even more.
Growing Real Estate Projects
There are a number of real estate projects that are coming up in the city of Kanpur. Many builders and developers have shown interest in the city's real estate development. In addition to that, there are many affordable residential plots for sale in Kanpur that people are currently buying. By purchasing these plots, you can get high returns on your investment. Locations like Anandpuri, Kidwai Nagar, Saket Nagar, Transportnagar, and Govind Nagar are some of the most prominent places to invest in residential plots or apartments in the city.
Proximity to Major Cities
Kanpur is one of the oldest cities in Kanpur and is seamlessly connected to the major cities of the country. Whether you are coming from Delhi, Lucknow, Agra Jabalpur, Bihar, Kolkata or any other city, you can easily reach Kanpur through this city. NH-2, NH-25, NH-86, and many other national highways and state roads are connecting the city to other cities. Even the NH-6 is known to be connecting Kanpur to major cities of Gujarat and Maharashtra.
Improved Healthcare Facilities
Healthcare and education are two of the most important factors that one considers when choosing to live in a particular city. Kanpur is known to be one of the most promising cities that has excellent healthcare and education facilities. There are a number of government hospitals, clinics, and well-equipped private nursing homes in the city that are making it great for living.
Amazing Shopping & Entertainment Options
The next big thing that people look for when buying a home in any city is whether the area has any good lifestyle options. Kanpur is known to be having many shopping malls and various other entertainment avenues in the region. Whether you are a party lover, music lover, want to go clubbing, explore parks, or simply enjoy in the city, Kanpur has many options.